Most of you made the choice to live in this area because of the lifestyle offered from the beach to the bush. A number of recent poor decisions made by the council are threatening the liveability of our communities. The future of the way people live, work and play has become a secondary consideration in favour of the interests of a few rather than the interests of the broader community. I believe that council can do far better for the future of the Sunshine Coast.
It has become apparent that our communities deserve to have their needs listened to, where people and groups are truly welcome to share perspectives in a transparent way, and that the feedback is genuinely integrated into the decision-making process. The community should have an equal say as other stakeholders involved in major projects and developments.
I've never been a political person or belonged to any political party, however I am a very community minded person and it is frustrating to see so many community groups and associations across the entire Sunshine Coast battle to be heard. People within the community from Division 9 approached me to ask if I would consider standing for council to be a voice for the community, and after much deliberation, I agreed.
When meeting with residents and groups, it's clear we need change. Particularly here in Division 9. I support sustainable development, local employment, having more of our rates spent on services and infrastructure in Division 9, protecting and enhancing our natural environment, open meetings that inform the community, proper community consultation and expanding on employment opportunities. If you'd like further information please read my Issues page to read about how I believe our council can improve and how these improvements could be brought about.
I'm here for the community. I don't want a political career. I'm not here for the pay cheque. I'm here because for too long the community have been last on the list of priorities. I'm here because people in our community believe I would be the best person for the job and asked me to stand as their representative for Division 9. I'm here because I believe the status quo needs to change and I'm not afraid to stand up for what's right.
The only way to bring about this change is with your support. If our values and vision for the future of our region align, you can help make this a reality by voting for me at the polling booth and supporting my campaign. Visit the Volunteer page for ways you can help.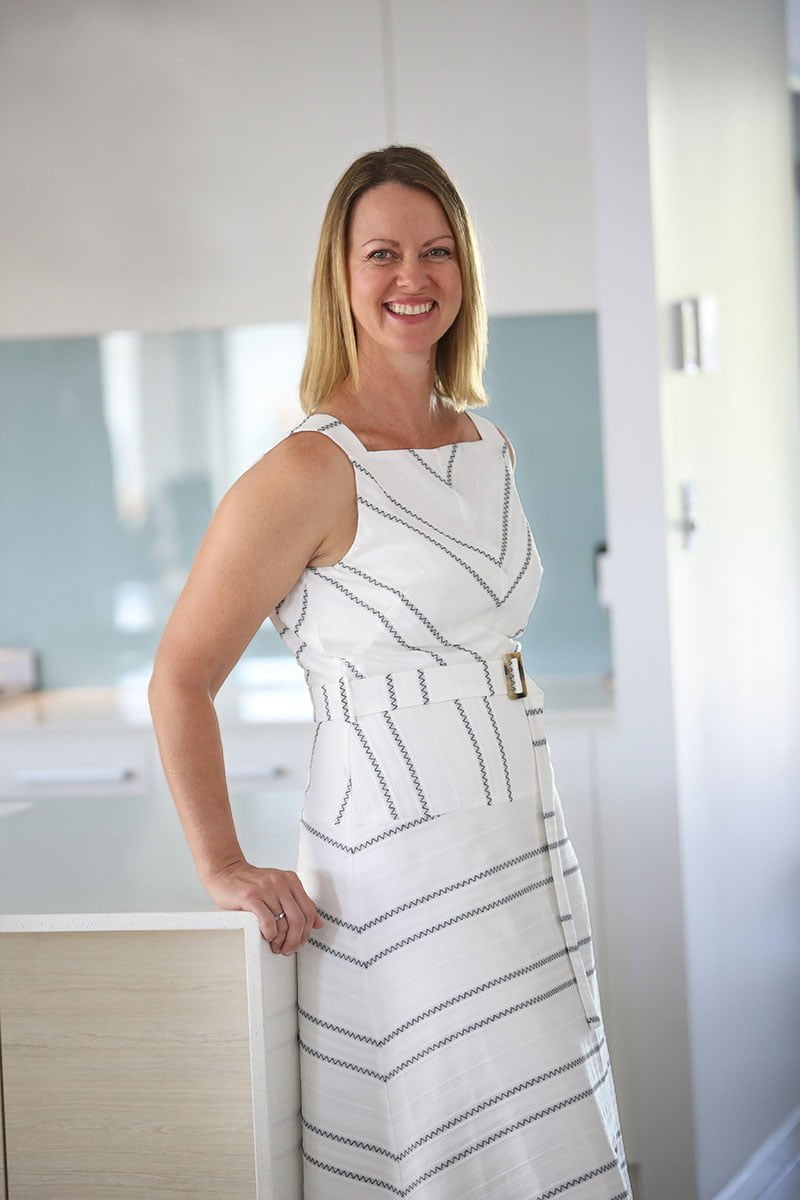 Biography
I get asked a lot of questions about my background, so if you're interested here it is. I am a first generation Australian of mixed European heritage. Hence the Spanish name that is difficult for some to pronounce. My sister and I grew up in a blue-collar suburb of Logan. This environment, combined with our parent's humble backgrounds meant we grew up knowing how to pitch in, work hard and get the job done.
After completing High School, I enlisted into the Royal Australian Air Force (RAAF) as a Signals Operator and served our country for 11 years. Signals Intelligence was a tri-service job where I worked alongside Army and Navy personnel. Those were some of my fondest years and I am proud of the amazing, diverse and at times tough experiences that I was exposed to.
In 1998, I settled in the Noosa region and commenced my studies at the University of the Sunshine Coast. I completed a Bachelor of Business degree majoring in Marketing and Management.
While studying I worked in an advertising agency, and two National Property Development companies. At Lensworth Kawana Waters, my mentor taught me to embrace and enhance environmental principles at every turn. She demonstrated that good things can be done from within an industry that typically removes environment for housing and roads.
I moved to Coolum and applied those principles at my next role with Lend Lease at the Hyatt Coolum project. The vision for Hyatt Coolum was to maintain the relaxed nature of the resort, implement environmental initiatives, create opportunities for the wider community to utilise the resort, give back to local organisations and keep resort development low-key while solving the economic challenges of the resort. When I left this role to commence maternity leave, the resort was at its most successful and it was heartbreaking to see its subsequent demise and current status.
My first child was born in 2006 and I was fortunate enough to give up full-time work and become the primary care-giver. My second child was born in 2008 and I undertook some part-time consulting.
In 2011, we moved to the Sunshine Coast Council's portion of Peregian Beach (link this to the division map with where I live dot). A rural residential area that offers the best of both worlds – acreage living with a hinterland feel that is also cycling distance to the beach. My family live, study and work in the Sunshine Coast Region and continue to enjoy the lifestyle of this unique region.
The Sunshine Coast has changed a lot since 1998 and I guess I have as well. At this stage of life, with added maturity and experience, I have taken more of an interest in the decisions made by local government and I have concerns for the future of the region. The two choices available are to do nothing and continue to bemoan the decisions made by council, or proactively try to do something about it.
So here I am, putting myself on the line to make a difference. To fight for a fairer more transparent council, to listen to and advocate on behalf of the community, to enhance our environment and educate residents, businesses and visitors of its importance to our region, and to work towards creating employment opportunities so residents can live and work on the Sunshine Coast and younger generations aren't forced to leave for employment and career opportunities.
It's time for change.